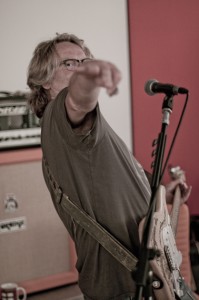 Bing bong [doorbell]
Me : 'Wilce, can you get the door I'm busy rehearsing?'
Grocery delivery man to Wilcey " 'ere that sounds like you've got a budding guitarist learning to play in there"
Wilcey "he's a professional guitarist!"
Grocery delivery man "oh..how many bands is he in?"
Wilcey "just the one"
Grocery delivery man "never mind……..when he improves maybe he'll get into some more"
I have a great surfing mantra that goes ……..one minute you are king of the world, next you're a turd on the bottom of somebody's shoe! The sea….and the grocery delivery man, lifes great levellers!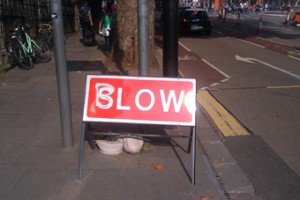 The Girls
So it's all going on people, the album, the tour only a few weeks away now, and it's stupidly busy with band rehearsals, manufacturing the CDs, interviews, getting the t.shirts done, rehearsing backing vocals with the girls…………………………..
WHAT???????
That is correct, we are taking out Tiggy and Emma to do some backing vocals for some of the Pendragon tour dates, sadly they cannot do all the shows as they've got kids and college commitments etc , but they are gonna do the following : Mega Daze both days, Spirit Of 66, The Boerderij, Zeche-Bochum, Z7-Pratteln, Paris-Divan Du Monde, Glasgow [Tiggy's aunt lives there, so that's one more ticket sold!] Citadel St Helens and London 229.
DO NOT MISS IT…it will be sensational if the rehearsals are anything to go by.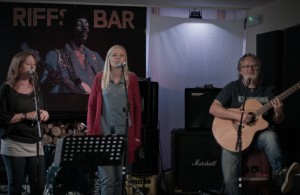 I wanted to make a bit of a change to our live dynamic, I listened to Not Of This World recently and realised how much I loved that multi layered vocal thing, and I used it again a bit on Men Who Climb Mountains, so I wanted to take it out on tour, I just wish the girls could do all the tour though. I'm gonna put them over just behind Noly, hopefully it'll make stage left a little easier on the eye [tee hee] With the girls and Mr Craig in the drum seat there will be a decidedly new twang to the Pendragon sound/look/feel, gee it's all a bit like jumping off a cliff, I just hope to goodness it all works out, it's a really big step for all of us.
Wish us luck!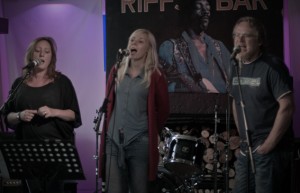 Mega Daze
What we've decided to do, is for Day 1 a normal tour set and Day 2 we will play Not Of This World in its entirety. I am really looking forward to this , as World's End has NEVER been played live, goodness knows why, I really like this tune, and the girls BVs at the rehearsals last night were stunning….beautiful.
Live Cd thang
We might be recording the Boerderij Holland for a future CD release of some kind. I felt we've done enough DVDs for the time being and need a DVD Fallow period, but a live CD with the girls/Craig…could be good.
The New Album
I am really pleased with the new album, I know I said I wasn't going to do this , but as I already did it for an interview here is a brief rundown of the new songs.
The concept is about 'being in the moment', and finding out who we really are, it's a personal journey that each and every one of us have to make in some way, but come what may, you need to make that journey to see into your soul. I've found gradually over the years that I chase the idea of being a rockstar less and less and don't crave the falsehood of adulation in the same way as when I was younger, you learn that the important thing is to create as good music as you can and a conduit to let music through to hopefully bring something magical to share with people, it's like learning to let go the ego and embrace more of a global conscience in a way.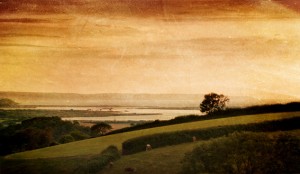 The album is about we all have this spark to find out who we really are and spiritually progress and we all have our own personal mountain to try to reach the top, and it's often really hard, but through that difficulty you find the worth to your life. I've had some instances in life that were a shit sandwich, but they always taught me something really valuable, people who try to avoid risk and danger never find those 'gems' they need them to help them make sense of life….there ya go , my bit – o – philosophy for the day!
I read some really good books about mountaineers and explorers, like White Spider by Heinrich Harrer who was in the group that first summitted the north face of the Eiger, also Toughing It Out by David Hempleman Adams, [Swindon boy no less!!] who crossed the Artic solo, all these people experience something very profound and get close to something very spiritual. I kind of know what they mean as I've found a teeny weeny fraction of the same thing on a less severe level surfing, hiking and mountain biking etc etc in some beautiful places, there is a peace and a longing to understand things differently, it's these times we see who we really are. I always say I need to get in the sea and get me some energy from the universe!… I guess I'm just a hippy [hee hee]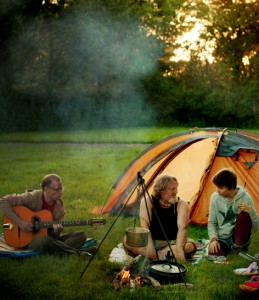 Belle Ame:
I wanted a very clean guitar but with a lo fi distortion so it has a strange atmosphere and a very intimate kind of vocal.
It's about relating to things outdoors that make your soul happy, some people do not have this and are seriously missing out as I believe it makes a person's soul develop, unlike sitting in front of a computer or TV!
Beautiful Soul:
I remember hearing Coldplay's Paradise and thinking this is the best song I've heard in years, and I wanted to do something like this, I already had the chords for the chorus and bridge so it just developed from there, this was quite an easy song to write, it just made sense with every step I took with it, and the vocal melody came very easily. I love the end section because it's prog ….but not as we know it! It has an awesome mellotron section, backing vocals and power guitar and drums, it's got the kitchen sink in there . Beautiful Soul is all about the public perception of musicians, not even necessarily really famous ones, but over the last few years I have seen how some musicians have taken on an almost cult leader status, the internet has helped this along too, especially with social media, and some music fans have become like football fans , they are quite clannish about who they support and put their cult leaders on a pedestal like Gods. I was reading some comments on a You Tube video where someone had said this certain person was such 'a beautiful soul' , and I was thinking I know this guy and he is a bit of an asshole! Often the public choose to ignore what their music heroes are really like, I guess because it would burst the bubble of 'following someone who can show me the way', but it's nearly always bullshit…the public need to cut through that!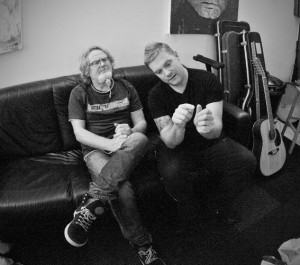 Come Home Jack:
This was the hardest song to arrange on the album, it has so many parts to it. It turned out a lot heavier than I thought it would but it worked with the guitar being quite aggressive in the chorus. There is a lot of light and shade in this song, and that was hard to get right, some softly sung backing vocals, then some at full rip, there's a lot of contrast. The song is about the last moments of life of someone on a mountain, but even in the risk of death they realise who they really are, and that they are part of something much greater than the individual.
In Bardo:
This is one of those keyboard moments, where I played the solo in the demo, and liked it so much that I kept it in on the final version, this is why sometimes it's pointless getting Clive to "re do " something you already like, why would I do that?? The aim with creativity is to find those moments of magic that hit you deeply, it's not about politics about letting someone have a go just because you feel their feelings might be hurt if you don't! Clive understands this very very well. [I also kept my original piano on Faces Of Light and a few others pianos/key parts] I really feel there is a Lyle Mays influence to this solo, lots of feel and it's played in a way a guitarist would feel a melody line.
In Bardo means a period of time, 49 days to be precise that the soul spends in limbo after death in Buddhist culture. It's believed the soul spends time comforting the loved ones left behind on earth and then goes through a process of various trial stages before either being reincarnated or going onto a higher level.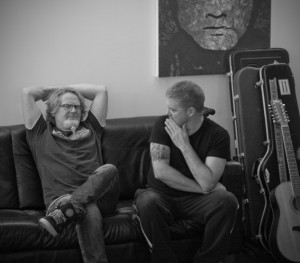 Faces of Light:
This is the Pendragon tear-jerker! It's got that melancholy thing about it, but uplifting at the same time. I wrote the piano intro which is very intimate with just my vocal, but then it goes into a big build up and chanting ending. It is about getting spiritual help from 'the other side'……yep it's another bunch of philosophy I'm afraid!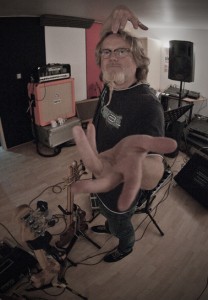 Faces of Darkness:
This is about the trap of negativity, living in fear and by fear. Fear- the greatest block known to mankind! The song has a scary beginning with some demonic breathing, then goes into a bass riff driven upbeat melody which has this airy summery feel to it, then into jazz metal chords!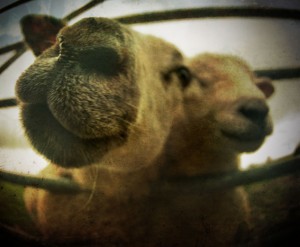 For When The Zombies Come:
It starts with a huge David Gilmour type guitar riff, that sets the scene, there is lots of spacey electric piano and slide guitar, and lots of guitar scraping the strings effects, I wanted to create the feel like the Zombies were scratching at your windows trying to get in. The song is about how sometimes when you're driving on seriously overcrowded motorways, you head is full of stupid emails and you feel like people are not on your side, you just think 'man this country is fucked……..the Zombies are definitely gonna come!"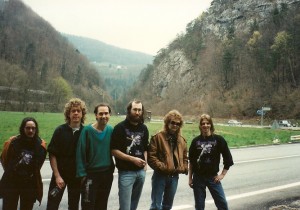 Explorers of the Infinite:
A bit of an epic this one, starts with multi layered acoustic guitars and goes into a pumping bass guitar thing. Again a very intimate vocal which goes into a rousing chorus. It has quite an emotional feel to it, with the choir that comes in on the second verse, about Captain Scott's final moments in that tent in the Antartic, but the song is for all explorers, explorers of life, explorers who push the boundaries and are not scared to be themselves…..like so many ordinary people do everyday.
Netherworld:
On this track Tiggy's backing vocals really shine, it makes for a really new sound for Pendragon, and I like this direction, the song has a very soulful vocal which suits my style of singing very well and I used this old sounding Cello put through an old radio which sounds quite scratchy, but has a fantastic atmosphere. Then there is the guitar solo at the end, I found this song very satisfying to put together, Craig does some really nice jazz style ghosting notes too! There's an element of Neil Young about this song.
Again I kept my original keyboard solo.
It's about someone dying somewhere in the freezing Poles, and then thinking he is ok as he remembers his life at home, the album starts with a song [ B Soul] about perception and ends with a song about perspective.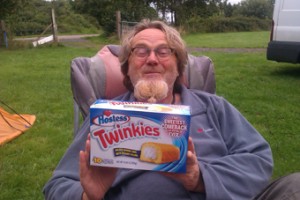 The 2nd Cd is Live At Twigs, which is the acoustic house gig I did last year, I've edited out most of the talking otherwise we'd need a box set as it's about 3 and a half hours long, maybe something for a download at some stage…the Directors Cut.
Packaging fatigue
I'm getting a tiny bit fed up with packaging, it suckers people in, a nice book done with lots of illustrations and a ton of extra discs [ok, I know we've done it, but I don't really want to….I have been swept along by the masses!] But basically it seems sometimes you are paying £30 for a load more paper and cardboard and an instrumental version of the album on CD or just musical off cuts. I bought an album a while ago which had , the album CD, an instrumental version of the album on CD and a 3rd CD of cover versions………….er can't I just have ONE really good new studio album please?
I don't really want all the junk, Floyd and Camel didn't need to do it on Dark Side or Snowgoose. So, we're going back to the emphasis being about the music for MWCM, if that's ok with you all, and only charging £12 for the new album. Yes we might do something with Snapper in the new year in a big fancy box, but on release I don't feel comfortable about the only version you can get initially is the £30 pounder!
So what you get is the new album in double Jewel case plus a CD of the solo acoustic show I did at Twigs house last year.
Job done.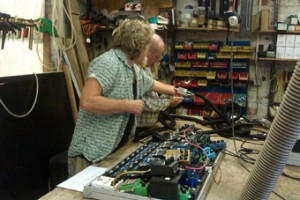 We've got 'plans' for next year touring wise and hope to cast our net a bit wider to some more far flung places….more about this soon.
see ya on tour soon!
Nick