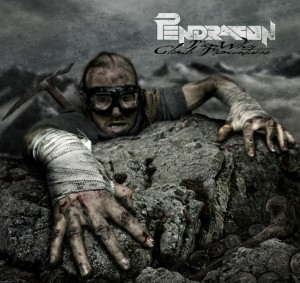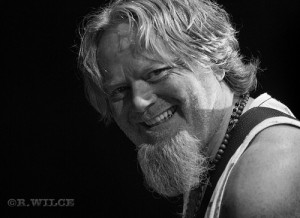 And so it begins again, a new album. The funny thing about doing this music thang is that it doesn't matter how many albums you make, it always feels like the first time….the tearing your hair out because that lyric or guitar melody isn't quite right, problems with the artwork specs, arguing with pressing plants over delivery times, the list goes on…..but then there is the excitement, yup nothing quite equals making a new album!
So, here we are quite a long way down the line and this is the first correspondence you've had from me about the new record.
Some of the silence I suppose was/is about, I don't feel the craving to have this constant internet presence that is so much the way of things these days, I really don't see a problem with getting out of people's faces for a while. In fact I like the idea of going against the grain a bit. My world is making the music, being inspired by the things I do when am not making music, to me this is just something I do without feeling the need to tell everyone about it all the time.
I don't have a problem with people doing it if that's what floats their boat, but to be honest I would rather be on my motorbike or playing my guitar, conjuring up new concepts that I think have some sort of validity, just letting my mind wander to hills, moors, the sea,campfires, all without the internet ….that's what goes into my day. I'm still a "Christmas Eve " kind of guy, I like the build up, the not knowing, the anticipation and then……………..it all comes together on the right day at the right time.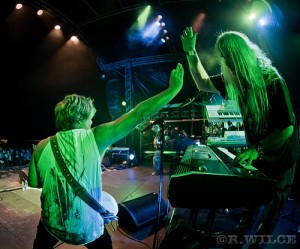 The new album is called Men Who Climb Mountains, and this time round I'm not going to give away what it's all about…it will all be in the lyrics. Sometimes I get asked in email type interviews to write a detailed description of what all the songs are about , seriously it takes about 2 hours, on the last album I just copied and pasted it, this time I thought sod it what it's all about is in the lyrics! Leave it to people to find their own dimension in it, it's much more fun!
The artwork was again done by Bjorn from Killustration, I love his take on things, I suggested the concept to him, but he came up with the goggles, bones, brooding darkness etc, I love his Saw [the movie] kind of approach to artwork. Again I wanted one single strong image, simple but powerful, and the arms are where it is all at, the more you look at them you more you will see!
What I've done with the songs is broken them up into lots of smaller songs [like Comatose, Space Cadet Home And Dry etc], and pretty much linked them together so that they run into one long musical journey, I like this way of working.
Most of the songs came from ideas that just came out of playing my guitar [and the piano] over the last couple of years and messing around with new sounds, particulary delays and effects like vibrato.Some of the titles are still 'working titles' and might change but this is what we have so far:
Belle Ame – means beautiful soul in French! Starts with an atmospheric picking guitar with a massive Lo Fi delay on it which distorts , this makes it sound eerie and yet sparkly, there is a vocal over the top and the guitar changes into a melodic vocal bridge with just guitar and a string quartet arrangement, then some acoustic is added to make a lightish chorus. You could practically play the whole thing on acoustic guitar, it has a very personal, unaccompanied feel to it.
Beautiful Soul – gets things all rocky and big, there is a modern bent to this song , it has a big chorus and some fine indie vibes going on, it'll be a big song for the stage I think. The ending is murderous, I was really proud when I wrote this as although it has a very indie rock edge to most of the song , the ending has quite a disturbing atmosphere and the lyrics just get darker and darker.
Come Home Jack – bags of atmosphere on this , it starts with a big guitar arpeggio over some gorgeous chords all going though a canyon like analogue delay with vibrato, the effect is sublime, lots of space and a new thing altogether for Pendragon. There are 3 guitar solos in this song and a very powerful chorus, the arrangement took forever on this track and is quite complex. I pulled out parts of the chorus, added them back in, changed the chords, added guitar solos…this one had me tearing my hair out, but I think it's about right now, there's a lot going on in this song.
In Bardo – yup a welcome return to some of the 'dragon's jazz rock past. I was messing around with it and it just clicked, I used to love Alan Holdsworth's guitar playing and his influences shine through here I think. I also played the keyboard solo….Nolan had to sit this one out! I demoed the solo and surprised myself, it has a great feel and melodic/jazzy tint, very Lyle Mays.
Something you should know, and Clive and I have discussed and feel comfortable about this is that due to the way many people write music these days, often the writer plays a lot of the keyboards and this is part and parcel of how songs are constructed. The process I use for writing is as follows, I demo the songs to a completely finished state, that is all the keyboards, drums and bass are programmed as I need to know that the songs will work as songs and that the arrangements stand up as convincing pieces of music.
As I do not want to stem the flow of creativity, often the musical parts are put down very quickly ie; I don't always quantize [put absolutely into time] all the drums and bass and often leave it a little loose. These demos [usually minus the vocals, as I often haven't finished writing the lyrics by then] are handed out to the drummer [Scott previously, Blunders on this new album] and Peter and they then embelish those rhythms and parts with their own personality on real instruments which are then recorded for the final version.
The keyboards are slightly different, as drums and bass are physically created sounds, there is perhaps a more 'human' element in their parts, but because keyboards are nearly always programmed these days, and such an integral part of the actual songwriting for me, they govern with the guitar what the harmonic structure of the song will be, this is something I have to know before we get too far down the road so I can get a clear picture of the shape and colour of the music, this is very important and has always been the way with the sound of Pendragon. So, often with the keyboards the programming is already done and Clive usually gives it a once over, tarts a few bits up, and usually get's involved where there are orchestral parts to be looked at, like the end of Empathy. But overall, all the keyboard melodies and chord progressions you hear have already been written and demoed by me. Some people have questioned me on this and said why don't you just call the band the Nick Barrett band, I'll tell you why not…….because it works! At least it has for us for the past few decades, and we are all happy to work like this, we get on well and it is probably the reason why we've actually managed to stay together and not kill each other like so many other bands do. So…now we've got that out of the way…..
Faces Of Light – started life as a really simple piano tune, that just grew. Starts with piano and goes into huge beautiful guitar melody, then into a frantic U2 ish thing. Both U2 and Coldplay have used rhythms that came out of punk rock and this has been a bit overlooked in prog rock, it uses a downbeat snare on every beat with a bass drum hit , I've used it all over this album as it's both anthemic and has masses of energy. The song then ends with a half time Paintbox type slide guitar and then solo Hammond organ chords. This is the tear jerker…
Faces Of Darkness – moody moody moody, actually quite scary……….well the intro is, eastern style guitar riff, demonic breathing, broken circuit boards, eerie violin samples, it's got it all! Then the lushest of lushness verse thing with vocals and trippy, Summery guitars. As the song goes on it gets darker, then into the metal jazz sections…….. Blunders did some insane drumming on this. This section is the ugly guitars section and really has grit. Then it returns to the the Summery guitars and lushest of lushness vocal section….then guitar solo which is not un-Latimer like!
………For When The Zombies Come – I was driving on the A34 and saw this apocalyptic motor home, it was brown with graffiti all over it and tents and kayaks strapped to the roof. On the back in spray paint it just said
"…….for when the zombies come"…….I just knew there was a song in that title. This song really does feel like the title suggests, the atmosphere is killer, it starts with a huge exposed Gilmour type guitar sound and you can really feel you are alone on the planet, I love the vibe and atmos of this song. ……..ends with another guitar solo, one of my favs on the album, very melodic, this track reminds me a bit of Home And Dry from Pure.
Explorers Of The Infinite – Inspired by Maria Coffey's book of the same name, starts with multi acoustic guitars, all gorgeously harmonising, again lovely atmosphere. Then into a pumping bass guitar with tremelo strat guitar arpeggios , quite Mark Knopflerish, in fact it has a bit of a Dire Straights thing to it [I don't like describing my stuff like this but sometimes it's really the only way to translate a musical flavour to you, to use another artist as a point of reference.] This song just builds upto a beautiful melodic chorus, then goes back into the verse which is starting to get emotional now lyrically. Ends with a building pumping chorus that just gets bigger and bigger, very melodic. I can see this being a great live song.
Netherworld – The last track, again a ton of atmosphere, killer chorus that will have you singing till Doomsday………………and another keyboard solo, again, I did this one myself, like In Bardo, it just kinda happened, I played it and loved the feel and sound so much I kept this as the final version……..ooooohhhh Kit Watkins! Big ending chorus, and yet another guitar solo.
Overall, the album is very melodic, a bit more mellow in places than the last two albums. I deliberately wanted to make a record where the atmosphere was the strong point and was an album of very real guitar sounds and not wildly overrun with weird samples. There are a lot of guitar solos, maybe not the longest, but its quality over quantity I hope. Also we have two very different [for us] keyboard solos and some strong songs.
The approach to the sound was different on this album, nearly all the guitars were recorded with stomp boxes [pedals] and a lot of the lead guitar sounds were my Strat [EMG pick ups custom wired] into my pedal board, using The Rat, Xotic EP Booster through the Lazy J amp. By the way my pedalboard uses the Gigrig Pro 24 as the brain with a Z cable, I mention this because everything sounds miles better going through Gigrig stuff, you don't lose your tone, in fact you get even better tone!
Another mention should go to my use of Diamond pedals, I use the Vibrato on the intro of Come Home Jack. The Tremolo on Explorers. The Halo Chorus on end of Explorers and chorus of Zombies, I use the Halo like a Univibe which is what Gilmour used on DSOTM………….I love these pedals, they have a new spirit that you will not have heard before in Pendragon.
Oh yeah, almost forgot to mention the 12 string, this is the first time I've used one on an album, and I love it. It will now be featuring more in future.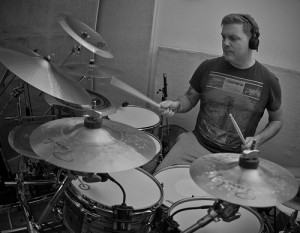 Blunders – after the departure of Scott, and yes I know you all wanna know the gory details. But you have to ask yourself if it's really right for some things that are personal to be aired in public, especially somewhere as caustic as the internet. Chinese whispers and gossip rule in this domain, and we don't want that. Would you like your personal life splattered all over the internet for the wolves to interpret in any way they see fit? Some people have been very angry that we have not told them exactly what happened, they say they have a right to know, well they don't, they are just being nosey. They do not have a RIGHT to probe people's private lives.
Anyway…Blunders, I sent him the demos on dropbox, he learnt the stuff in a week and within just over a week we had a new drummer and recorded drums for the new album. Job done. Make no mistake, this guy can play. What he has brought to the table is a tremendous feel, he has given the songs a huge amount of light and shade, rocking out where he needs to but never deviating from what will make the song sound best and in places, the jazz element of his playing is utterly mesmerising. You may have already heard his work with Frost*, but you have definitely heard him on the radio as he is on practically every radio BBC Radio jingle too.
This is the beginning of a new sound for Pendragon and a new era. We've been going for over 35 years and been through more ups and downs than I care to remember, we have metomorphosised over and over again, and what I've learnt is that as long as the integrity of the band remains intact, that the music is the priority over personalities, egos, arrogance, rock star attitudes etc and our goal is to share something magical with our audience in a real honest environment we will always survive.
Other stuff
I did a few house gigs last Summer/Autumn, which I loved. Just me and an acoustic, I had to seriously rearrange a lot of the songs but found some great new surprises, especially in stuff like singing the guitar solo in Nomad. When I was rehearsing it I didn't know how I could approximate the guitar solo, so just sang it till I figured out what to do. The 'sung' guitar solo just stuck, and now I love it, it reminds me of the approach that Pedro took with much of the early Pat Metheny material, you might get to hear this version on tour. Another favourite was Edge Of The World which had to be seriously reworked to incorporate the guitar solo melody at the end.
The other thing I loved doing was talking in a very intimate environment about all the band stories from the past. We recorded the last house gig at Twig's, and this is what we hope will become the extra disc on the special edition version of the new album.
Travelling to most of these shows was on my BMW GSA 1200 motorbike, so it really was living the dream. We met up with some great friends around France, Holland and Germany [Loreley], ate some great food , drank some great wine and talked some great stories and nonsense!

St Bertrand de Comminges, France
I am really into wild swimming, and recently got a book on places in France you can swim. One of the places I have been to a couple of times now is La Roque Sur Ceze, it is a natural gorge of magical waterfalls and mysterious rocks and pools. This place is pretty much in the middle of nowhere and very quiet in September. On the last trip I had just swum in the early afternoon Autumn sunshine and was getting out of the water walking along the pebble shore when I walked past two people playing music on their Ipad, I got about 3 metres past them when I realised it was Breaking The Spell! So we had a long chat and took some photos, it was an incredible coincidence.
There might be another post from me later in the Summer when we're into the mix, but I'm still writing lyrics and vocal melodies at the moment. I hope to get to Loreley again on the bike this year, so might see some of you there. I'm really looking forward to hearing this album in it's final state and getting back out on tour.
See ya soon
Love
Nickx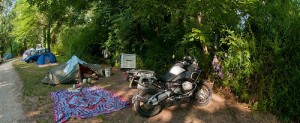 Goudargues, France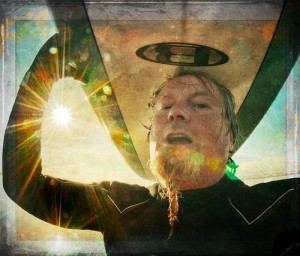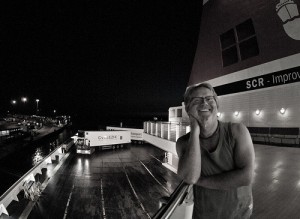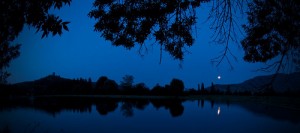 Puivert, France, this was my view while playing guitar working out Come Home Jack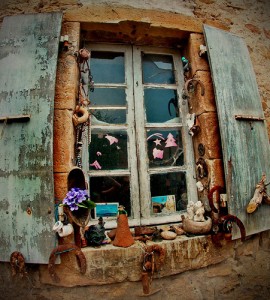 Rene Le Chateau village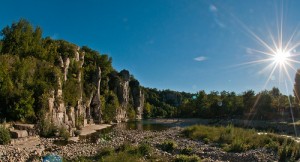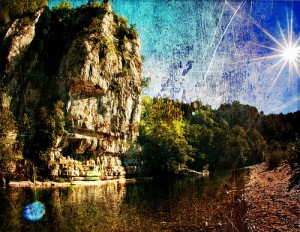 wild swimming in La Beaume, France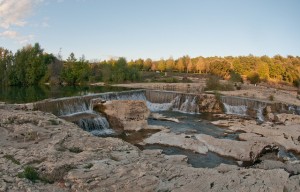 La Roque Sur Ceze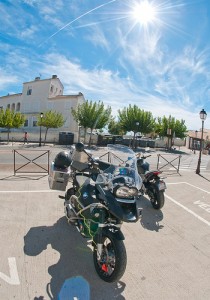 La Carmague
Raismes Festival France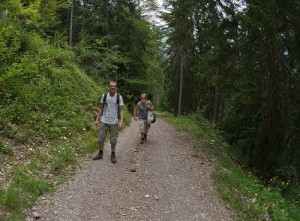 Walking up the Elephant in French Alps with Johnny